---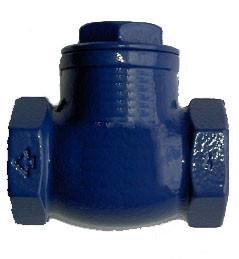 ACV Valve
Having trouble selecting the right heater? We're only a phone call away until midnight every day.
---
ACV Valve: Designed to avoid "Dry-Start" due to air pockets in plumbing lines. Air pockets can occur at any time, both with city water or well-pumped water. Normally caused by thermal expansion and dissolved oxygen in water lines. The ACV valve eliminates these potential problems by not allowing the unit to activate prematurely and thus avoid a "Dry Start". This is a key component and works in perfect union with the pressure relief valve.
Specs: 3/4"
---
What is the purpose of this valve? Is it necessary?

We typically recommend ACV valves to any customers who will be using well water. The ACV valve will ensure that there are no "dry pockets" of air in your tank, by blocking all backwards flow of water down the pipes. When not using well water, we find the ACV valve is not necessarily needed.

I have well water and awater softener on my intake line to my Titan n180. Is it necessary to have a flush kit on my unit to do a yearly cleaning? Titan installation instructions make no mention of it's unit requiring flushing.

No, you do not need isolation valves for flushing heater at all. If you would like a more concise explenation please call our tech dept at 305-823-6991.

I just purchased your acv valve. Does it matter if it is installed before or after the pressure relief valve?

Yes you must install before the pressure relief.

What is the fitting size on valve, 1/2 or 3/4 inch and is it a sweat on fitting or pex connection!

3/4 thread NPT.

What is the purpose of the small hex head bolt on the back side of the ACV and do I need to access it in the future when installed on the cold water side of a tankless hot water heater?

No, the hex is permanent and there is no service or even any reason to touch the hex.
---
More from this collection